Korea Dramas To Watch Out For In 2017
Rebel Hong Gil Dong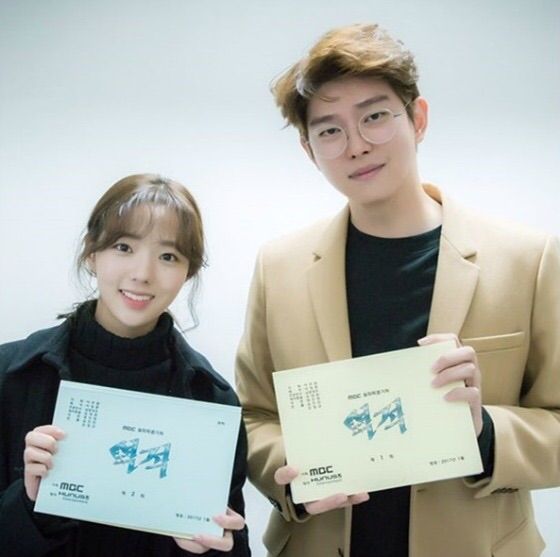 Writer: Hwang Jin Young
Director: Kim Jin Man, Jin Chang Gyu
Network: MBC
Plot :
Hong Gil Dong is the leader of a band of smugglers. During the reign of a tyrannical King, he will become the symbol of the people as he fights for their rights. Yoon Kyung Sang will be playing the male lead. Chae Soo Bin is the female lead. She will be playing the role of a vengeful widower. Who dreams of killing the King.
Strongest Deliveryman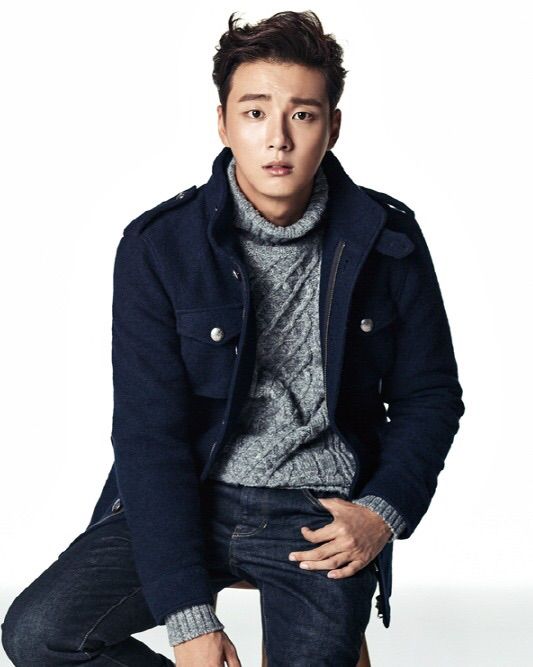 Yoon Shi Yoon in talks for lead role
Plot:
The drama is about a hardworking jajangmyun delivery man. The drama will tell his success and love story.
Her Majesty's Chef
Missing Nine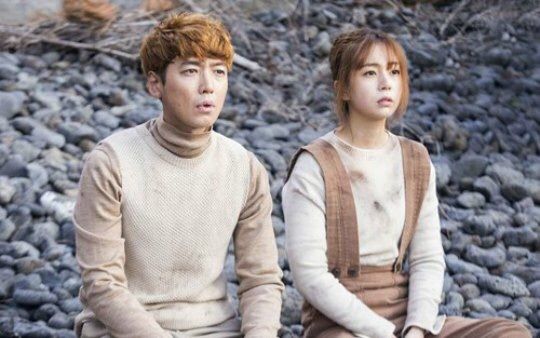 Writer: Son Hwang Won
Director: Choi Byung Gil
Starring: Jung Kyung Ho, Baek Jin Hee, Lee Sun Bin, Choi Tae Joon, Chanyeol
Plot:
Missing nine is about nine plane crash survivors. They survived the plane crash but now they are stranded on a uninhibited island. The plane crash causes an uproar in Korea because the nine survivors are influential figures in the entertainment industry.
The drama centers around Jung Kyung Ho's character. A former idol bandleader who has lost most of his popularity and reputation. While on the island, he must rely on his new stylist (Baek Jin Hee), who he doesn't get along with. However, they start to get closer as they stay on the island.
Ruler – Master of the Mask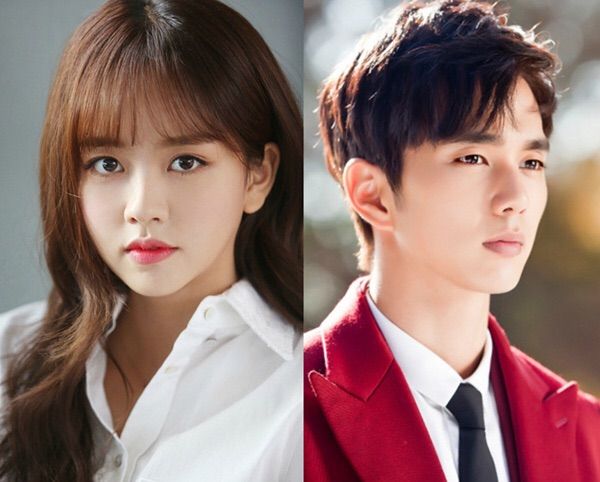 Writer: Park Hye Jin
Director: Son Hyung Suk
Starring: Yoo Seung Ho, Kim So Hyun, L
Plot:
This drama is about a lonely crown prince who fights against a secret organization that wants to control the water. Kim So Hyun will play the role of young woman, whose on a revenge mission against the Crown Prince.
The King Loves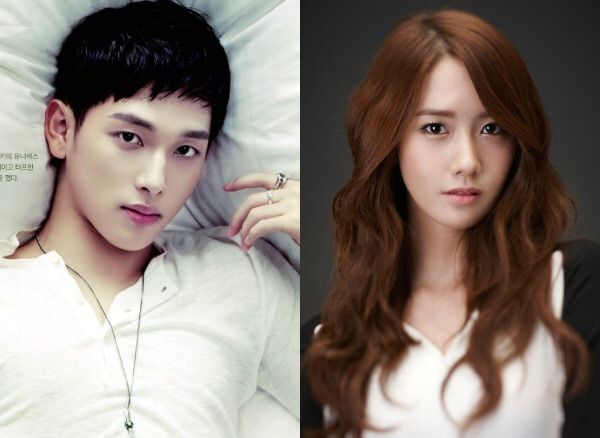 Writer: No Seon Jae, Park Chan Young
Starring: Im Siwan and Yoona
Plot:
This drama is about the Kings Tragic Love Story.
You're Too Much
Plot:
This drama is about a pop singer that's been loved by the public for twenty years. On the outside she appears elegant and confidant. However, she is actually lonely and in pain because she left behind her son to pursue her career when she was younger.
⚜⚜⚜KBS⚜⚜⚜
Perfect Wife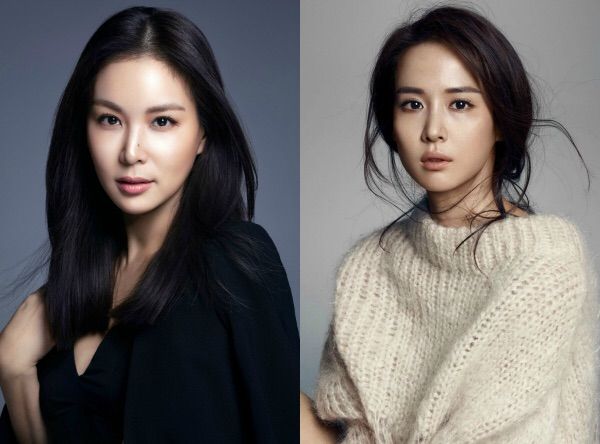 Writer: Yoon Kyung Ah
Starring: Go So Young, Jo Yeo Jung
Plot:
Perfect Wife is about a middle age women who rediscovers herself after shes involved in a unexpected incident. The drama will focus on her journey to rediscover herself and fall in love again.
Chief Kim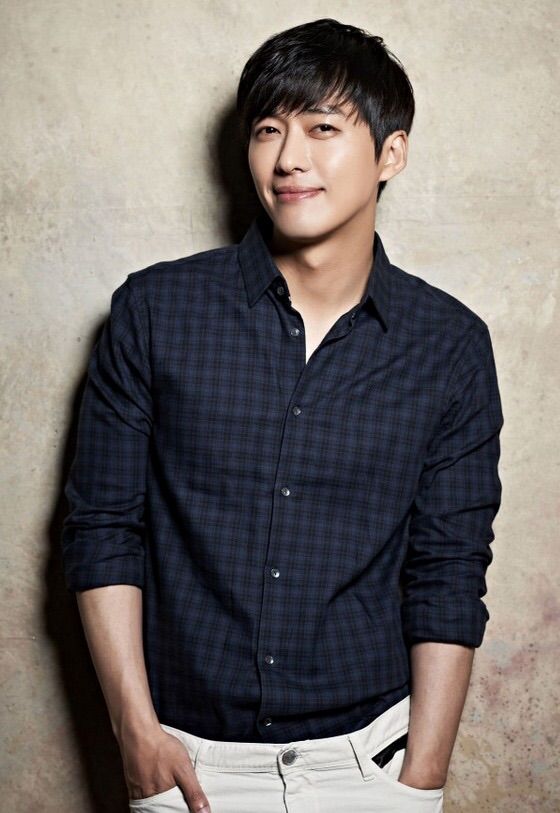 Writer: Park Jae Beom
Director: Lee Jae Hoon
Starring Namgoong Min, Nam Sang Mi
Plot:
Drama is about an eccentric middle manager who stands up for his employees and fights for their rights.
Neighborhood Lawyer 2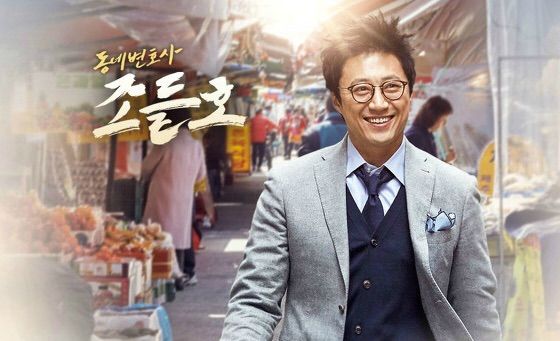 Starring Park Shin Yang
Plot:
Second season of Neighborhood Lawyer. Park Shin Yang will reprise his role as a lawyer that defends the weak and fights for justice.
Father is Weird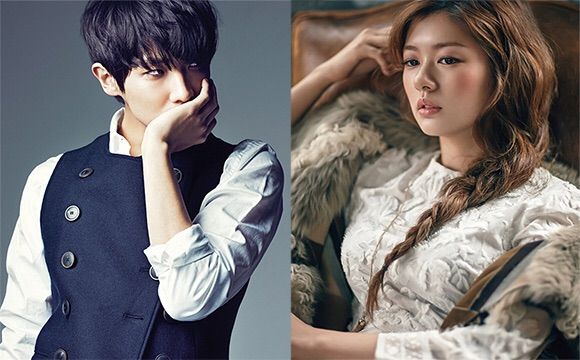 Plot:
The drama is about a family living in the suburbs of Seoul. One day a young man arrives at their home and says he is part of their family. Even though the father knows he is not the birth father, he takes the young man in and declares that the young man is his son.
School 2017
Plot:
The seventh season of KBS School Franchise. This season will focus on real stories of high school. For example, it will focus on friendships and the struggles of students and teachers.
I'm Human Too
Criminal Minds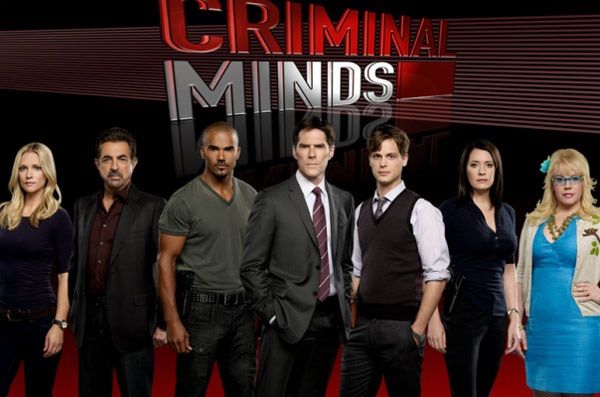 Plot:
Korean remake of the American TV Show Criminal Minds.ivesc
⚜⚜⚜SBS⚜⚜⚜
Whisper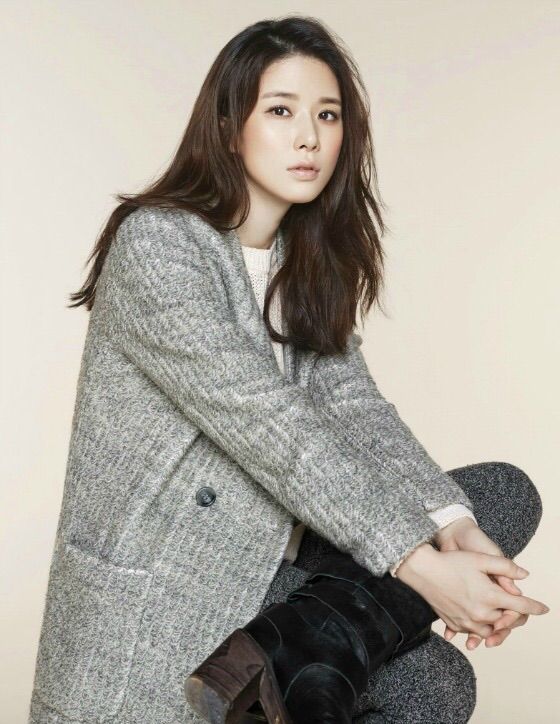 Writer: Park Kyung Soo
Director: Lee Myung Woo
Starring Lee Bo Young (unconfirmed)
Plot:
The Leads will uncover a huge corruption scandal. It will focus on cops and lawyers.
Saimdang, Light's Diary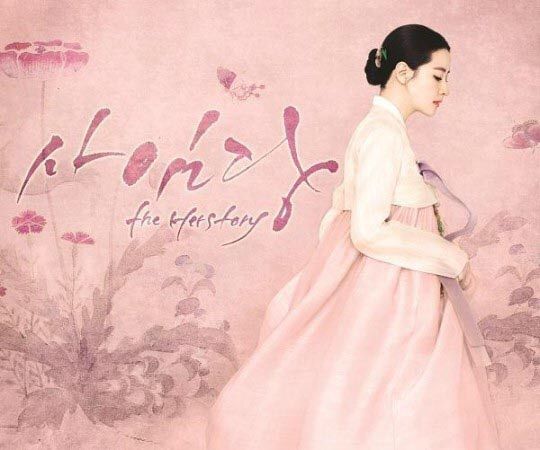 Writer: Park Eun Ryung
Director: Yoon Sang Ho
Starring: Lee Young Ae, Song Seung Heon, Oh Yoon Ah
Plot:
A modern Art History professor comes across the diary of a Joseon writer and artist. The drama will show the story of the historian as she uncovers the mystery behind a famous painting. It will also show the life of the Joseon writer and artist.
Defendant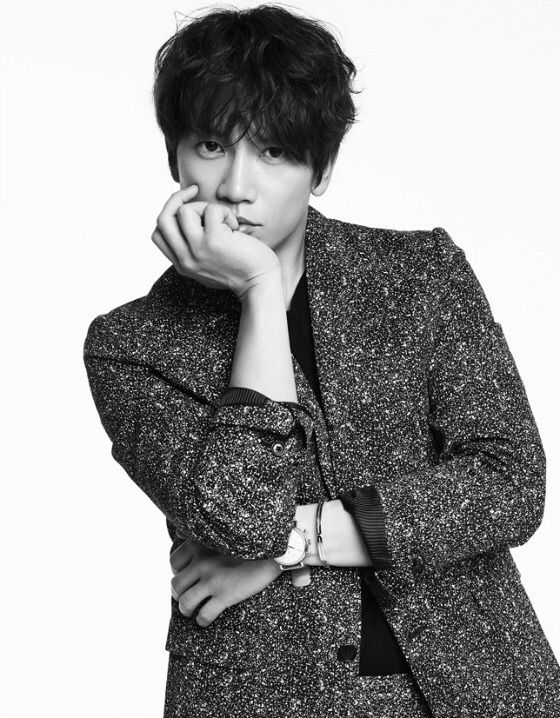 Writer: Choi Soo Jin, Choi Chang Hwan
Director: Jo Young Kwang
Starring: Ji Sung, Yuri, Eom Ki Joon
Plot:
Defendant is about a prosecutor who wakes up in prison with amnesia. He's on death row but he has no memory of how he ended up in jail. The drama will follow the prosecutor as he tries to clear his name before his time on death row is over.
My Sassy Girl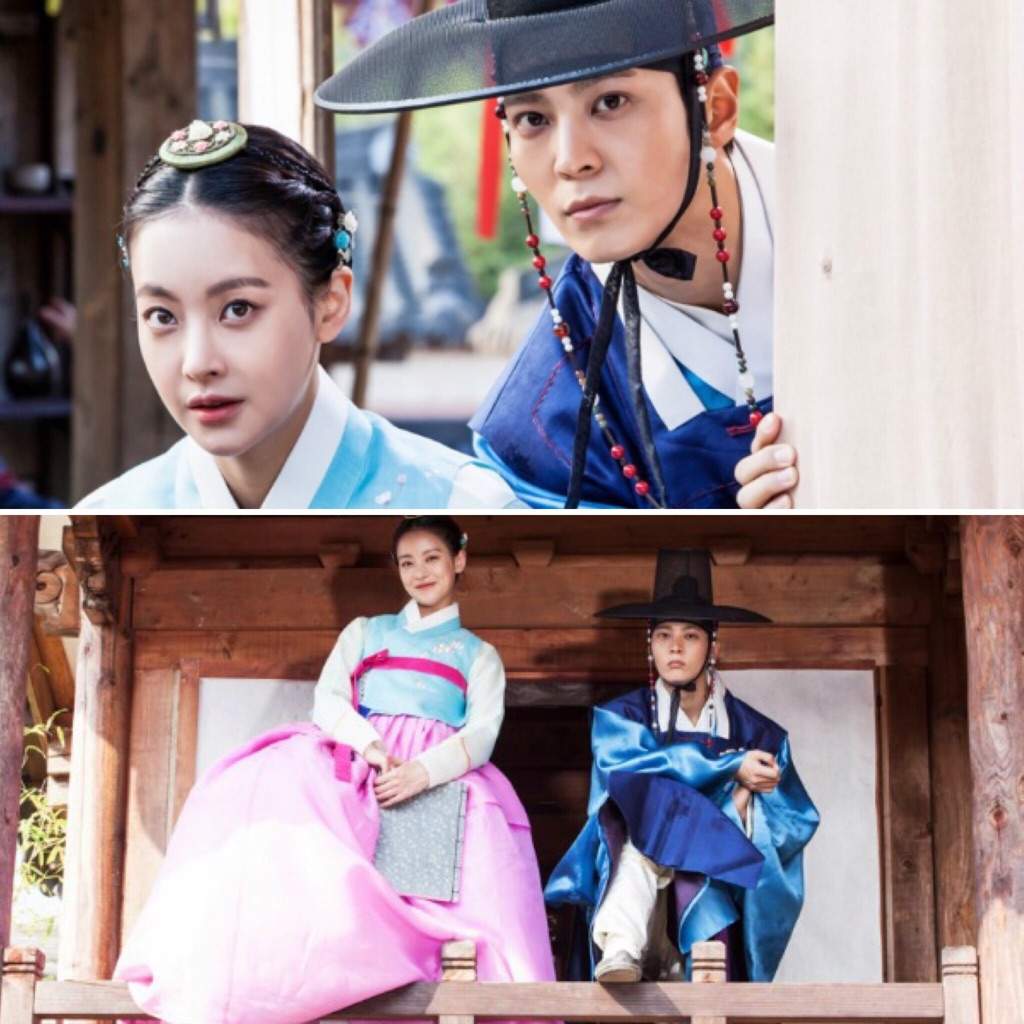 Writer: Yoon Hyo Je
Director: Oh Jin Seok
Starring: Joo Won, Oh Yeon Seo, Lee Jungshin
Plot:
My Sassy girl is a historical drama about a Sassy Princess and a Prickly City Scholar. It's a remake of the famous movie: My Sassy Girl. However, this time the love story is set in the Joseon era.
While You Were Sleeping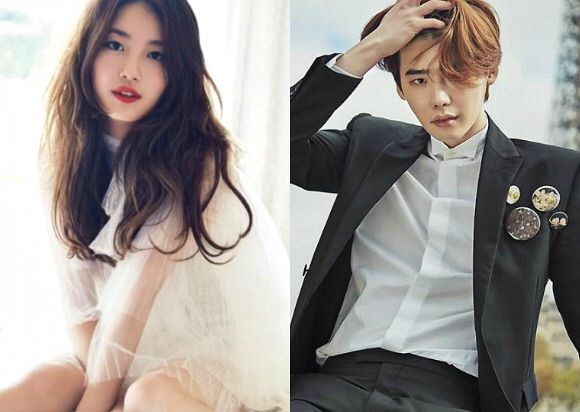 Writer: Park Hye Ryun
Director: Oh Chung Hwan
Starring: Lee Jong Suk and Suzy
Plot:
While you were sleeping is a drama about a young woman who can see the future in her dreams and the prosecutor that tries to stop her horrific dreams from coming true.
Woman of Dignity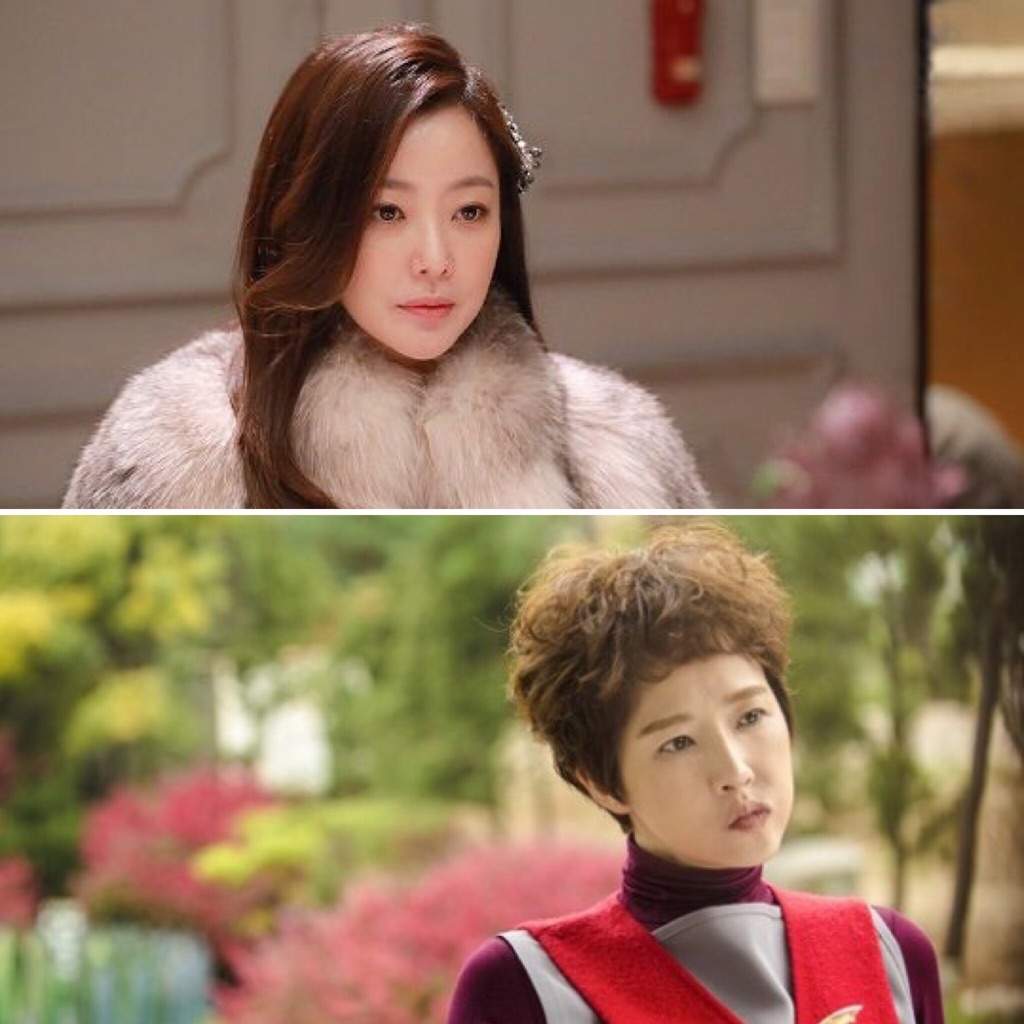 Writer: Baek Mi Kyung
Director: Kim Yoon Chul
Starring Kim Hee Sun, Kim Sun Ah, Lee Ki Woo
Plot:
The drama Women of Dignity is about a women who hits rock bottom when her husband cheats on her and when her chaebol father in laws company falls apart. However, she has an encounter with a women. That encounter will change both of their lives.
⚜⚜⚜tvN ⚜⚜⚜
Introverted Boss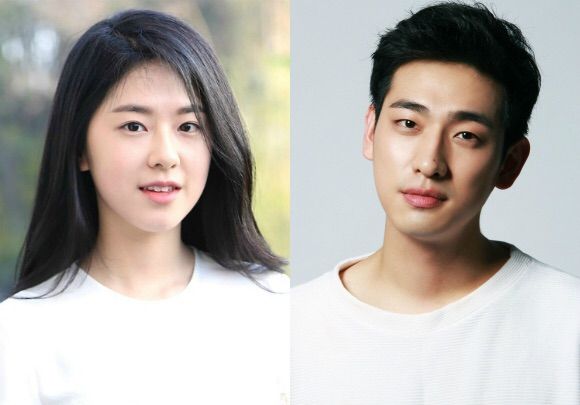 Writer: Joo Hwa Mi
Director: Song Hyun Wook
Starring: Yen Woo Jin, Park Hye Soo, Yoon Park, Gong Seung Yeon
Plot:
Yen Woo Jin will play the role of an introverted CEO that everyone perceives as being prickly and cold. However, he is actually very introverted and sensitive. The drama is about his personal growth. As he tries to get out of his shell. Park Hye Soo will play the role of a outgoing employee who wants to get revenge on her boss.
Tomorrow With You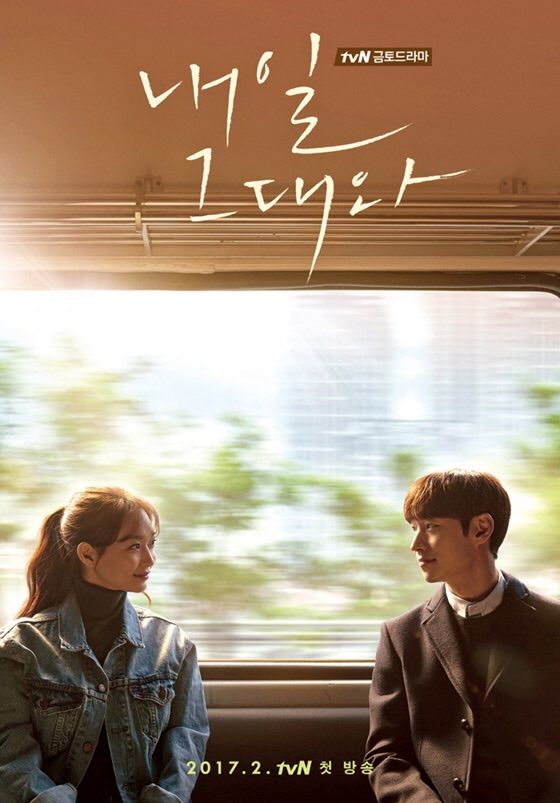 Writer: Heo Sung Hye
Director: Yoo Je Won
Starring: Shin Min Ah and Lee Je Hoon
Plot:
Tells the story of a time-traveler and his wife. He didn't marry his wife because of love. So the drama is about how they get to know each other and fall in love after getting married.
Habek's Bride
Mother
Writer: Jung Seo Kyung
Starring Lee Bo Young (unconfirmed)
Plot:
Mother is a remake of the Japanese drama with the same title. The drama is about a women who kidnaps a girl that is being mistreated and decides to become her mother.
⚜⚜⚜JTBC ⚜⚜⚜
Man to Man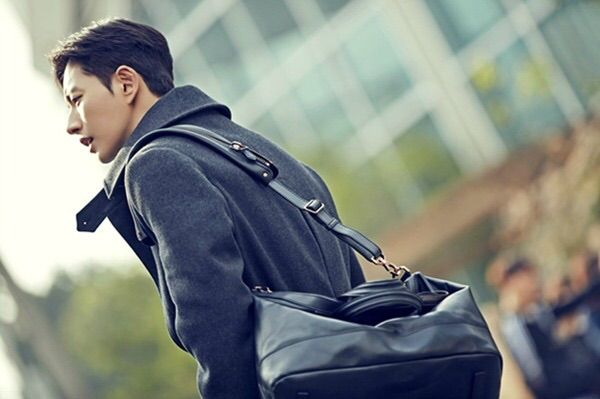 Writer: Kim Won Suk
Director: Lee Chang Min
Starring: Park Hae Jin, Park Sung Woong, Kim Min Jung, Yeon Jung Hoon
Plot:
This drama is about a secret agent that is working undercover as a bodyguard for a Hallyu Star. His fan club president and manager becomes suspicious of the bodyguard.
Strong Woman Do Bong Soon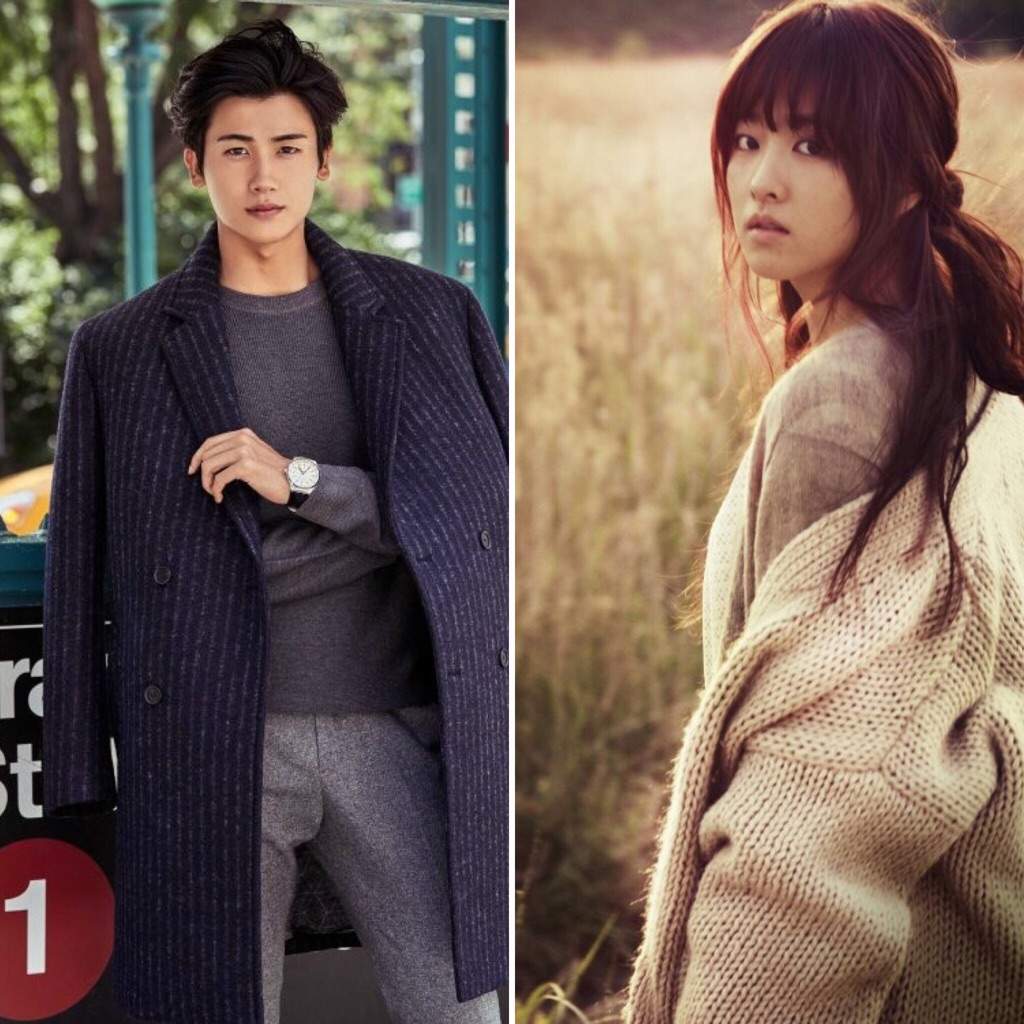 Writer: Baek Mi Kyung
Director: Lee Hyung Min
Starring: Park Bo Young, Park Hyung Shik, Ji Soo
Plot:
Park Bo Young will play the role of a physically strong woman. Park Hyung Shik will play the role of a young CEO.
The Package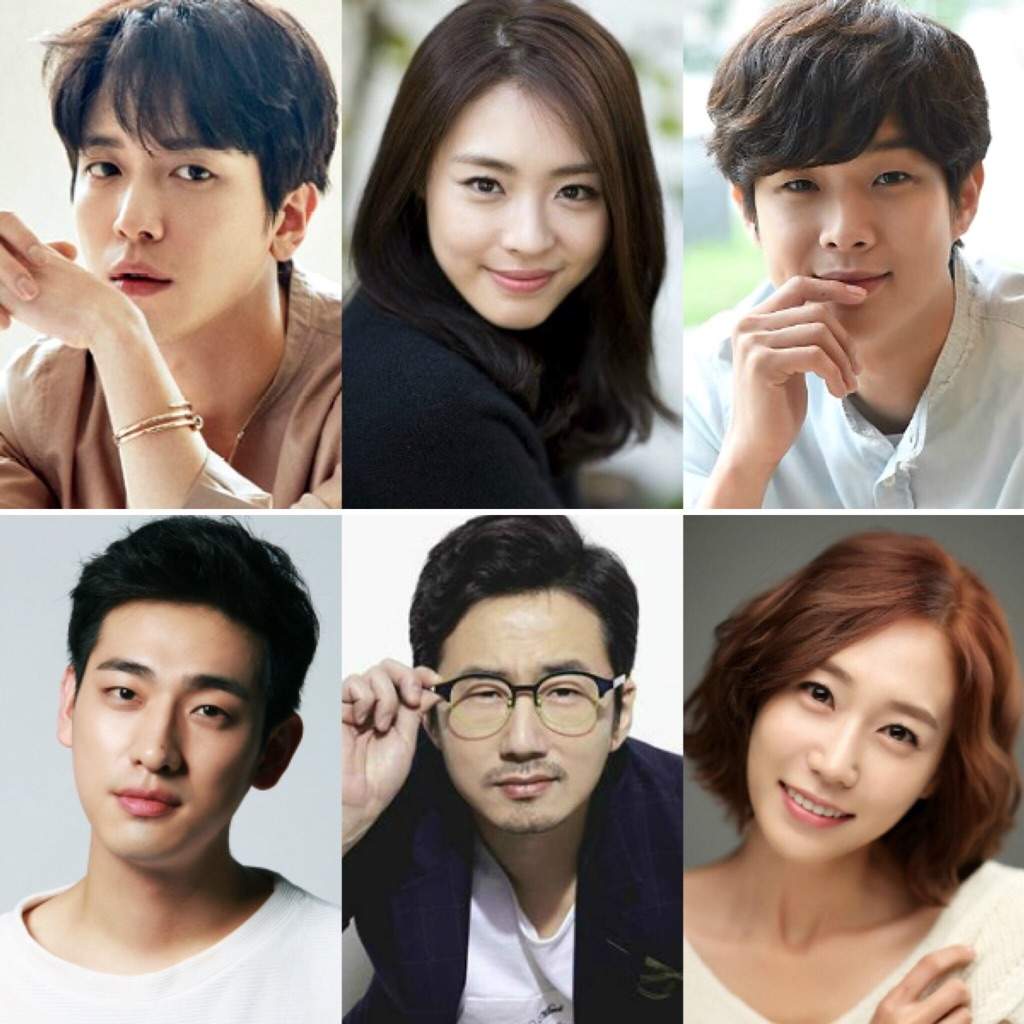 Writer: Chun Sung Il
Director: Jeon Chang Geun
Starring: Lee Yeon Hee, Jung Yonghwa, Choi Woo Shik
Plot:
This drama is about a group of people that are forced to be together on a package tour. They soon begin to form connections and open up to one another as they travel together.
⚜⚜⚜OCN⚜⚜⚜
Voice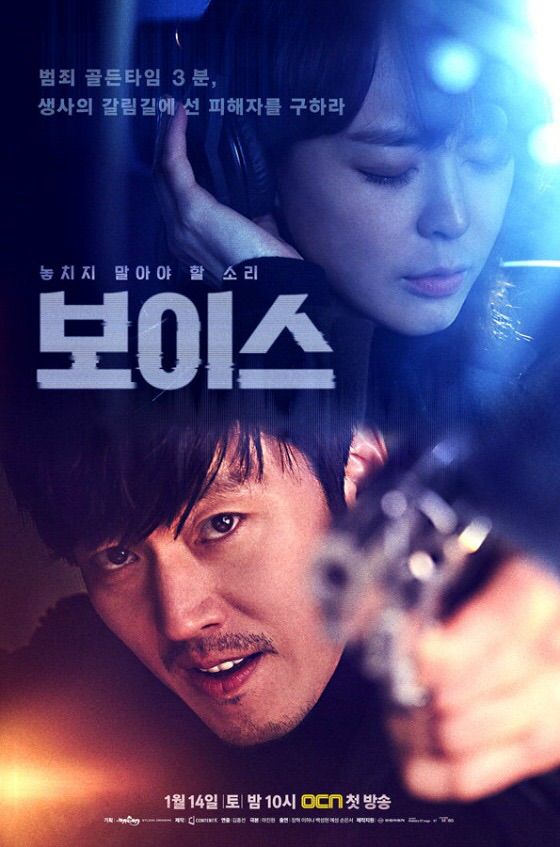 Writer: Ma Jin Won
Director: Kim Do Hyuk
Starring: Jang Hyuk, Lee Hana, Yesung
Plot:
Voice is about a former detective and a emergency call center dispatcher. They work together to catch a serial killer who destroyed their families.
Tunnel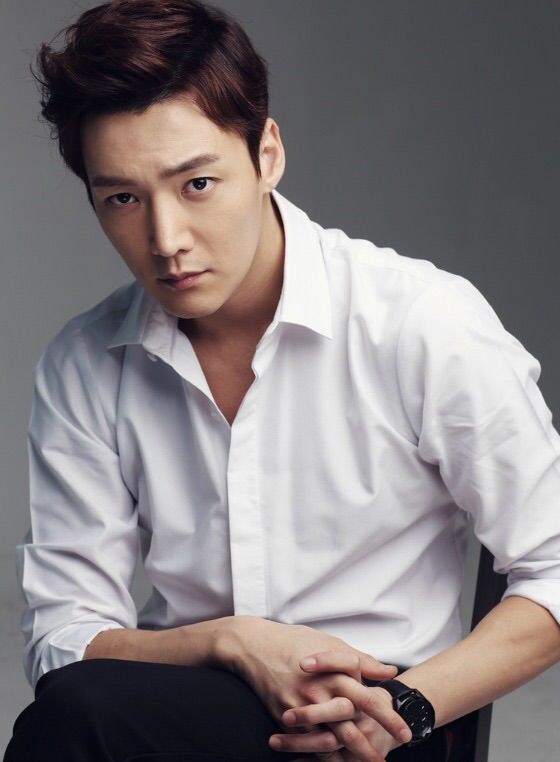 Writer: Lee Eun Mi
Starring: Choi Jin Hyuk and Lee Yoo Young
Plot:
Tunnel is about a detective in the past that time travels to the present day.
Bad Guys 2
Plot:
Season two of the drama Bad Guys. Bad guys was about three convicted criminals that team up with two detective in order to solve crimes. No news yet if the cast of season 1 will reprise their roles.
Source
⚜⚜⚜⚜⚜⚜⚜⚜⚜⚜⚜⚜⚜⚜
I'm mostly looking forward to Tommorow with you. Shin Min Ah is one of my favorite actresses so I can't wait to see her in another drama. Plus the male lead is Lee Je Hoon. So I can't wait to see their chemistry together.
I'm also looking forward to While you were sleeping. I'll watch anything with Lee Jong Suk as the lead. But in all seriousness the storyline sounds unique and interesting. Plus I'm a sucker for Fantasy/Romance dramas. So I know I'll probably like it.
Anyways, these are the K-Dramas coming in 2017.
Let me know in the comment section what 2017 dramas your looking forward too?